Preventive Care and Wellness Services for a Long and Healthy Life
Ferstl Veterinary Hospital offers a range of wellness and preventive services—using fear-free techniques—to identify and address potential health issues before they become serious problems.
No one knows your pet as well as you do.
Our goal is to keep you up-to-date and educated about your pet's health and wellness to help them live a long, happy life.
---
Wellness Exams and Preventive Care
Regular wellness exams are an essential part of preventive care for pets. During these exams, our veterinarians perform a comprehensive physical examination, review your pet's medical history, and discuss any concerns you may have.
Our goal is to identify potential health issues early when they're most treatable. And to make preventive care and wellness as convenient as possible, we also offer in-home visits.
Our general wellness and preventive care services can include:
Complete physical examinations
Vaccinations
Routine diagnostics
Preventive/wellness blood work—both baseline and tracking over time
Nutrition, weight management, and discussion about the best food for your pet
Additionally, we offer a range of preventive measures to help protect your pet against parasites such as fleas, ticks, and heartworms.
---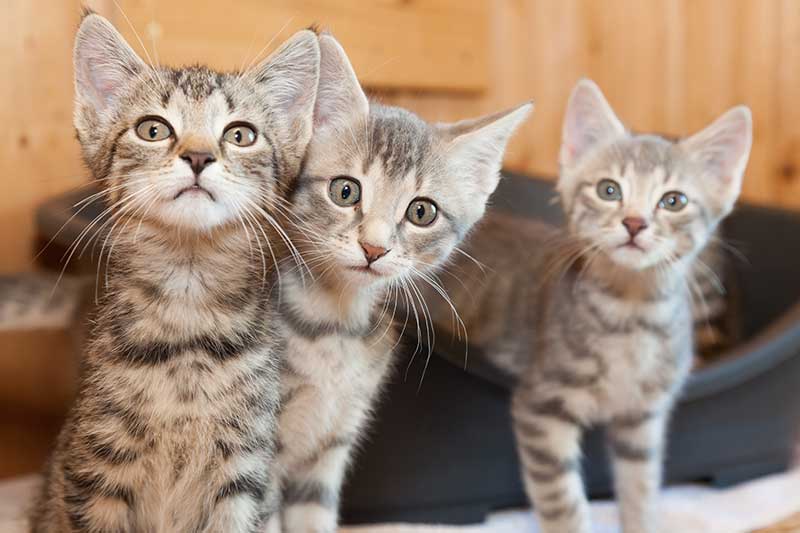 Puppy and Kitten Care
We recommend scheduling your puppy's or kitten's first appointment as soon as they come into your home. We'll design a wellness program to make sure they get a healthy start in life.
We recommend a schedule of vaccinations beginning at six weeks or when your pet stops nursing. Deworming and parasite prevention is also essential. You should give your puppy food formulated especially for puppies until 1.5 years of age. Kittens should be fed kitten food through 2 years of age.
Microchipping Your Pet
Microchipping is a safe and permanent identification process that involves implanting a small chip under the pet's skin. The process is quick, easy, and can be done during a routine visit or surgery—typically during a spay or neuter.
The chip contains a unique code linked to a secure database that contains the pet's information, owner's name, and contact details. Microchipping can identify lost or stolen pets and help reunite them with their owner.
Adult Pet Care
Unless your adult pet is receiving treatment for a specific health condition or you have concerns about their health, we recommend bringing them in once a year for an exam and vaccinations.
During the annual exam, we'll perform a diagnostic workup to monitor your pet's health. This may include blood, fecal, and urine tests to check for parasites and underlying diseases.
---
Senior Pet Care
Once your pet is ten years or older, we recommend an exam about twice yearly. Age-related health conditions can present quickly in senior pets. More frequent exams allow us to watch for any issues and treat them as soon as possible.
Our team tailors your pet's treatment to their needs. We encourage you to watch for lumps and bumps, changes in behavior, skin trouble, and signs of pain as your pet ages.
If you notice anything unusual, call us right away.
---
End-of-Life Care
As animal lovers, we understand the pain you feel when your beloved pet suffers from a terminal illness. Knowing when and how to let them go is never an easy decision, but it's one that must be made thoughtfully, with compassion and kindness.
Ferstl Veterinary Hospital is dedicated to providing you and your pet comfort and care in the face of this difficult decision. Together, through careful consideration, we can make the end-of-life choices that are best for your pet and your family. And if you prefer, we can arrange an in-home euthanasia visit.

Whether you have a new puppy or kitten or an older pet with complex medical needs, we're here to provide the highest level of care and support. Call us at (989) 871-3521 to schedule an appointment.